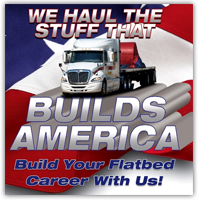 Employee Benefits
At WTI, our goal is to offer you the resources needed to help you take care of yourself and your family's health and welfare. You can choose from a variety of services that best meet your needs.
Blue Cross and Blue Shield of Texas
Blue Cross and Blue Shield provides our employer sponsored health plan.
PrimeTherapeutics
PrimeTherapeutics is part of the BCBS of TX family and will administer your prescription drug plan
MDLive
MDLive is part of the BCBS of TX family. MDLive gives on-demand access to board-certified providers 24/7. MDLive providers can diagnose and treat a wide range of non-emergency medical conditions such as cold and flue symptoms, allergies, and more. Assistance is available over the phone, online, and through the MDLive app
Dental
Because maintaining your smile is important, we are proud to offer you dental coverage through MetLife.
Vision
We are pleased to offer vision benefits through Ameritas using EyeMed's network of providers.
Disability
Disability insurance protects a portion of your income if you are disabled and unable to work due to an injury or illness. Voluntary Short Term Disability (STD) Insurance and Voluntary Long Term Disability (LTD) Insurance is available through Voya.
Daseke, Inc. 401(k) Plan with Fidelity
Fidelity can address your retirement plans. When enrolling in the plan, you will share in our company match: 100% for the first 3% and 50% for the next 2% that you elect to contribute. The maximum matching contribution is 4% of your pay.
Voluntary Benefit Programs
These programs include Hospital Indemnity, Accident, and Critical Illness from Voya and Identity Theft Protection from ID Watchdog.