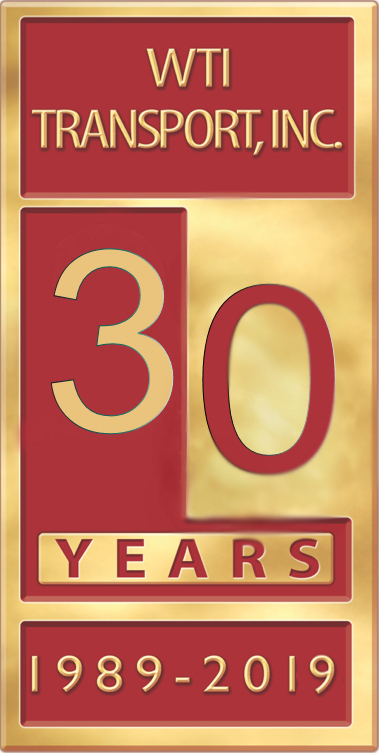 Company History
Founded in 1989, WTI Transport calls Tuscaloosa, Alabama home with terminals in Birmingham, Mobile and Nashville, TN. We are a 100% open deck /flatbed carrier servicing primarily the Southeast, Midwest, Southwest, and Northeast. Our main shipments consist of roofing, building materials, and all types of aluminum, iron and steel products. In November, 2013, WTI proudly joined Daseke Inc., the leading consolidator and largest flatbed and specialized transportation company in North America.
Our focus is to ensure our customers are taken care of by providing the most professional, open-deck / flatbed service in the industry. Our commitment to deliver our customers' freight, safe and on-time, is not just our goal it's our culture.
For 30 years we have fostered long standing relationships with many of the nation's leading manufactures. These relationships have been built over time by our promise of "Doing What We Say We'll Do." We accomplish this by our dedication to hiring the best flatbed drivers in the industry, our commitment to safety, and providing exceptional customer service.
Quotes From Our Customers:
"WTI has been one of our top carriers for over 20 years; they understand the importance of getting our products safely to our customers."
"It's a pleasure dealing with the folks at WTI, from their office personnel to the drivers that pick up our freight."
"When we have customers that need special attention when receiving their shipment, we call WTI to deliver that load; we know how professional those guys are!"